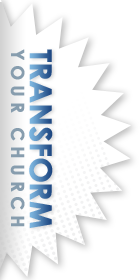 Page 22 of 26
Learn how the Ortiz family's lives were changed by a bombing and how Christians can pray for them.
read more
Although malaria was eradicated in the United States 60 years ago, the immune dieses still kills 2000 children every day. Visit malaria.charismamag.com to find other staggering statics and learn more about malaria
read more
Often times Christians become weary in well doing and some even backslide and give up their faith in Christ altogether. Watch the video to find out how you can find the power not to give up and help equip others to do the same. read more
Kris Vallotton, a senior leader at Bethel Church in Redding, Calif., discusses the church's successes, failures and addresses its criticisms
There has been much written about Bethel Church in Redding, Calif., and the movement that we have had the privilege of being a part for more than three decades. Most of what has been said about us is positive. But a small yet influential coalition of people have shared negative reports about us.

These reports often include words such as controversial, unbalanced or even the word cult to describe us. To be frank, I can understand why certain religious leaders or unbelievers might view us through these perspectives. We certainly have made our share of mistakes, both as a leadership team and those who follow us. And we have such a high value for freedom and risk that it has created a kind of "research and development" culture where people are encouraged to take risks. I think this stems from the fact that we view ourselves much more as pioneers than settlers. Therefore, we celebrate creativity, revelation, invention and innovation above comfort, safety and security.
This R&D culture has attracted some of the most wonderful and extraordinary individuals on the planet. Of course, we've also managed to draw some very broken and strange people. It's important to remember, however, that there are some really weird and broken people mentioned in the Bible who God used powerfully. Unique guys such as John the Baptist, Ezekiel and Hosea come to mind, as well as messed-up people such as Rahab and Samson. read more
Watch Brian Zahnd teach the Biblically-based gospel, which is in stark contrast to the modern view of salvation
read more
Watch the video below to see how Manchester, Ky,has been transformed by revival
read more
Bill Johnson shares how to have a divine mind. He also explains why powerlessness is unacceptable and inexcusable.
read more
Watch the video below to hear Randy Clark share miraculous healings that have taken place at revivals around the world. read more


Listen as genre-changing author Frank Peretti discusses with Charisma's editor Marcus Yoars how divine truth and prophetic insight can come through a novel.
download mp3
---
Is your ministry struggling to keep up with the current media trends? Do you feel as though you are competing with the media? Then check out what Christian media consultant Phil Cooke has to say about the church embracing the new media revolution. read more
Find out more about the history of the Garden Tomb and the Holy Sepulchre below. read more