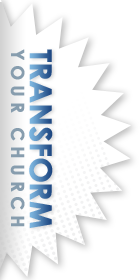 Page 245 of 259
Bishop Harry R. Jackson discusses why Obama's energy policies have begun to exacerbate the cash problems of our hardest-working citizens. read more
Whatever a family's beliefs about marriage and sexuality, they are matters about which parents must clearly teach their children, not send them into the world to figure it out on their own, says Bishop Harry R. Jackson. read more
Bishop Harry Jackson says LGBT activists have learned that money and bullying tactics can buy you a few black leaders—some pastors even—but they cannot buy you the conscience of black America. read more
Last week (May 23 and 24), 175 Christian leaders from around the country gathered for a 24-hour marriage summit in the Washington, D.C., metro area. The small group represented nearly 100,000 individual churches and several denominations. The purpose of the summit was to strategize how we would respond to President Obama's endorsement of same-sex marriage.
The group, which included pastors, community activists and denominational leaders, decided to send out a group letter to the president and to develop a pro-biblical marriage resource that could be used around the country.
The summit culminated with a press conference in which black, Hispanic, white and Asian leaders stood shoulder-to-shoulder. We wanted to let the nation know that Christian leaders will not be silent on the issue of same-sex marriage. We also wanted to ask the president and the legislators of both parties to convey to us their specific strategies. read more
The president's decision to endorse same-sex marriage is a great disappointment for many people. His statement—which he announced Wednesday—is of great concern to those who still believe in traditional marriage.
These people fall into two major categories—those whose belief systems are informed by their spiritual background and those who have been convinced that redefining marriage will be a horrible social experiment that will further weaken America's declining structure.
Many in the faith community have suspected for some time that the president's announcement was coming. It seems as though the administration feels that this moment will bolster the same-sex marriage movement from the crushing defeat it experienced in North Carolina. read more
I remember sitting at the dinner table with my parents at 8 years old. During that season, the "no elbows on the table" rule was in full force. In addition, my mother constantly chided me for using slang as opposed to proper English. Those three to four years seemed like hell on earth. Nonetheless, years later, I could trace my success in school to my family dinner table and a few great teachers.
My parents always said, "For a black man to do half as well, he must be twice as good!" For them, education was almost a "sacred privilege," which had been denied my ancestors because of the black and Native American social status. Today, I am shocked by the almost unfathomable swing from my black community's sense of excellence and purpose to an entitlement mentality.
Not long ago, both The Washington Post and The New York Times reported a growing national trend: Black students are suspended and expelled from school at two to five times the rate of white students. Both articles highlighted the unintended bias of teachers and administrators, zero-tolerance school discipline policies and school leadership styles as possible causes for this development—and undoubtedly they are contributing factors.
But I wonder whether forcing teachers to sit through another mandatory sensitivity seminar or lobbying to relax school discipline policies will improve the long-term prospects of black students in America? read more
As we mourn Trayvon Martin's death, we should remember another black teenager killed just four years ago.
On March 2, 2008, high school senior Jamiel Shaw was gunned down in Los Angeles. According to police, Shaw was walking home when two men he had never met jumped out of a car and one shot him. A talented football player, Shaw had scholarship offers from Stanford University and Rutgers. The man who shot him was Petro Espinoza, an illegal immigrant and member of a gang with a history of extensive violence against African-Americans. According to the Los Angeles Times, "Espinoza had been released from jail 28 hours before the shooting, after serving time for an earlier [violent] offense."
Why did the nation not mourn Jamiel the way we are mourning Trayvon? Was it because the media knew immediately that Shaw's killers were Latino, not white? read more
I often am asked questions by the media on choices the government makes about our society. It is an anomaly to me to see the drift in government to control in micro-detail certain aspects of our society, and yet determine to be hands-off on other key issues. Recently the American public was given an edict that affects many religious nonprofit organizations.
The debate over the new Health and Human Services regulations, which require all employers to pay 100 percent of the cost of contraception including abortion-inducing chemicals, has been rightly cast as an intrusion on religious liberty. Opponents of such regulations are no more advocating a ban on contraceptives than vegetarian restaurants are advocating a ban on meat. They are simply saying that companies shouldn't have to pay for services to which they object for moral reasons.
But black Americans in particular would be wise to pay close attention, since the age old contraception battle has special historical significance to them. For more than a century, "reproductive services" have been special code words for the constant, silent effort of the powerful to control black breeding. And this control has often come in the form of a "helping hand." read more
Lately I've been discussing the battle over the marriage definition with friends and parishioners. I have been amazed by a new collaboration between former political rivals in all of our urban, minority communities.
The largely white religious right is literally becoming a melting pot of diversity as far as this marriage issue is concerned. Huge numbers of blacks and Hispanics of faith are starting to feel that there is a "not so subtle" media attack on the nation's most fundamental institutions. They realize that many movies and TV sitcoms have gone out of their way to express support of so-called "gay rights."
They marveled at the number of celebrities that have jumped on the bandwagon for same-sex marriage. Two weeks ago 8, a play about Prop 8 produced by Rob Reiner, trotted out Hollywood's finest—including Brad Pitt, George Clooney, among several openly gay actors and actresses. The entertainers read selected testimonies of traditional marriage which have never been released to the public. The point of the play was simply to ridicule traditional marriage supporters and "expose the bigotry" of the traditional point of view. read more
What would you do if someone was threatening to kill you? Imagine that this person not only hated you vehemently, but was thought to have killed many of his own family members in cold blood. You know for a fact he owns several weapons and strongly suspect he has been attempting to purchase more. On top of all that, he publicly proclaims his desire to kill you on a regular basis. Would you take his threats seriously?
The scenario I described might sound like the setup for a terrible summer movie, but it almost exactly parallels the behavior of Iran toward Israel and the United States over the past several years. Iran's leaders—President Mahmoud Ahmadinejad and Supreme Leader Ayatollah Ali Khamenei—have openly declared their intention to "wipe Israel off the map" on numerous occasions.
Less publicized are statements like Ahmadinejad's from 2008: "Today, the time for the fall of the satanic power of the United States has come, and the countdown to the annihilation of the emperor of power and wealth has started." Their intentions toward the United States and Israel could not be clearer. read more